~*~ UPDATES ~*~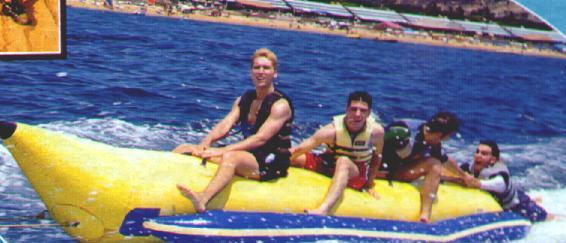 Why I love this Picture.. I may never know... I suppose its one of life's great mysteries...
---
Oh My Goodness, I haven't updated in years. lol. not quite. Anyhoodle, we gots some 'crunk' stuff in here for y'all!
SmackDown is now officially up and running with 1 new match, but we can't keep making them WITHOUT you, so be sure to keep the emails comin' aight?
Lance = One Bad Motha: "thats some dope.." riiiight
Lance Sucks: An interview, with commentary by a bitter Amanda
Pineapple and Joey's hoes: a funny interview, with more commentary by Amanda
'Making the Band': I got the bios Lou wrote for them.. AND pictures..
Randoms: This week's edition = convincing myself to like Nsync again
~ Top Ten Names for our Soap Opera
~ Top Ten Best Nsync Songs
~ Top Ten Songs WE wanna hear Nsync cover
~ Top Ten Reasons you can't replace Joey
~ Top Ten Reasons you can't replace Chris
~ Top Then Reasons you CAN replace Lance
Soap Opera ~ Okay, here's the deal. So far Episodes 1-15 are up. Today however I am Posting 10 more Episodes I've had on the back burner.. lol. Please go read them and then email me and tell me what you think. I really want some feedback on this story for me to continue writing it.
Answer to: Help Me Please ~ Yeah, I got a new favorite member...
Not my boys ~ One weird chick's story
Our Vocbulary ~ You might wanna peep dis right quick otherwise, you might not be hip. Word
---
[new stuff] [humor] [mocking] [reviews] [pictures] [fun] [other stuff] [contact us!] [links] [check dis' out] Email Us! Giddy.up.Toby@1nsyncfan.com