Announcer Guy: WELCOME to the Hold Da Pickle Grand Opening Celebration with apperances by.. Lonnie and Dre, The Stever, 98 degrees, Carson Daly, Paul Walker, Joshua Jackson, James Van Der Beek, Tom Green with Hollywood Humplik, Ashley Parker Angel, Freddie Prinze Jr., The cast of the Real World Hawaii, Mandy Moore, Christina Aguilera, Britney Spears, Eminem, Snoop Dogg, Dr. Dre, Superstars of the WWF, Destiny's Child, Sisqo, *Nsync and now please welcome your hosts.. Amanda and Alex!
Crowd Screams as Amanda and Alex enter with...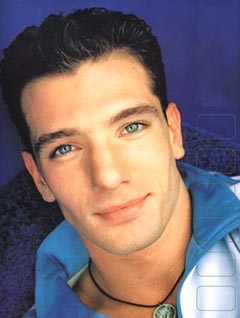 Amanda: Welcome to the Hold Da Pickle Grand Opening Party!
Alex: We have a huge show for you tonight.. y'all like our dates?
The boppers in attendance start to scream..
Amanda: Well we got a big azz show so we betta get started! Please welcome our first guests.. Britney Spears and Christina Aguilera!


Britney: Hey y'all! Well, ya know.. Amanda and Alex are quite appointed..
Christina: Can't you read you stupid hoe? That says 'opinionated'
Britney: Excuse me? Who are you calling a hoe?
Christina: You, ya freakin' trick..
Britney: Don't even start with me 'Ms. Blower in a bottle'
Christina: At least I don't screw my cousins..
Britney: Who was it that was asked to perform at the Grammy's? Oh was that me? I believe it was..
Christina: Who was it that WON the Grammy? Oh was it me?
Britney: Here just check out the clip.. you are such a bit..
We'd like to introduce to y'all a new section we got goin' down called 'other artists'.. because *Nsync isn't the only fools out there to be made fun of! You can check out what we think about everybody from the Backstreet Boys to Britney and Christina... some of them we may like.. some we may hate! So go over there and check it out!
*Amanda and Alex come back out with their new dates..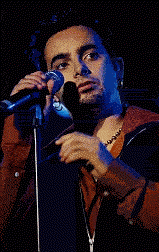 as Brit and Christina are being pushed offstage by Lonnie and Dre
Amanda: Well that was interesting.. who y'all think would win if those two got into a fight?
*Crowd begins screaming either Brit or Christina*
Alex: Ya well.. at least that way they'd both get taken out!
*Crowd screams*
Amanda: Speaking of a fight, these next guys know all about fighting.. please welcome the first two superstars of the night from the WWF.. Stone Cold Steve Austin and The Undertaker!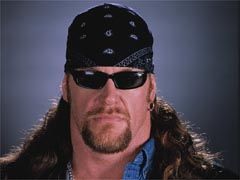 Stone Cold: So everybody knows we know all about ass whoppin'.. but so does Hold Da Pickle
Taker: and thats why they are opening another brand new section called 'HDP Smackdown!'
Stone Cold: check it out..
Hold Da Pickle patrons: have you ever wondered what would happen if you put two of your favorite celebrities in the ring? In HDP's version of Celebrity Deathmatch, everybody has a chance to say who they want to kick some major booty! Email who you wanna see fight, and next week that match will be featured in SMACKDOWN! The first week's fight is a certain afro guy, up againest a certain lesser talented chubby blonde boy.. check it out!
*Amanda and Alex come out with their new dates..*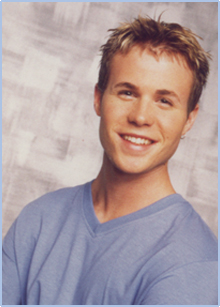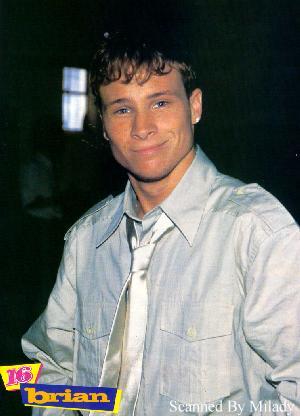 Alex: Wow.. wonder who that could be?
Amanda: I don't know.. I guess you'll just have to check it out!
Alex: Well our next two presentors that know all about making fun of people.. one is the jokester, and one is the butt of the jokes.. Tom Green and Hollywood Humplik!
*tom is wearing one of those big supersoakers with the backpack and everything*
Tom: Woooooww!! look at all these people!
Hollywood: Tom, we're supposed to talk about the new mocking pages..
Tom: Mocking? You know what Mr. Hollywood Humplik that thinks he's too cool for the public?
*crowd boos*
Hollywood: I don't think I'm too cool... I don't..
*Tom starts spraying Humplik with the Supersoaker thats filled with Kool-Aid*
Tom: YEAH! Show the clip!
There has been some big changes in the section y'all know and love.. tons of brand new things to make fun of the boys about including the end of the mystery of Chris' dreds, Fashion Show with Lance and much more! Go check it out!
*Amanda and Alex come out with two new dates..*
the rock &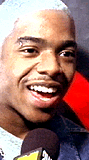 Amanda: hey y'all like our dates now?
*crowd screams*
Alex: Now, to perform some of the songs we've grown to.. suffer through, here is a whole hella lotta girl singers!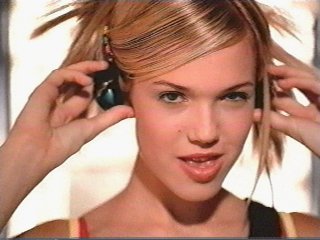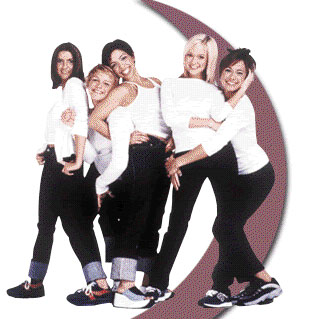 Mandy Moore begins to sing Candy.. suddenly Amanda and Alex appear on the big screen behind them and point at her and then the screen reads..
[throw em'!]
The crowd begins to throw huge jawbreakers at Mandy and she's abrubtly hit in the head and trips and falls off the stage..
Then Britney steps foward and starts singing "Baby One More Time" and then the screen reads...
[hit her one mo' time!]
And the small section of teeny's that had been roped off by lonnie were let loose and they rush the stage and attack Britney.. it appears that they are all angry, 11 year old Justin Timberlake fans. In a flash of baby blue, and screams from Britney, she too is thrown offstage!
So Christina thinking she's the only singer up there worth a crao begins to sing "Genie in a Bottle" when the screen says
[best stuff on earth..]
The Crowd begins reaching under their seats and lobbing Snapple bottles at Christina.. She's finally hit by a Peach Ice Tea bottle and falls to the ground, and eventually rolls offstage.
Then Innocence.. silly little innocence steps foward and desperatly tries to sing their song "Say no more" when Amanda and Alex are seen on the screen again and suddenly they say..
"Lonnie, Dre.. girls.. get em'.."
Suddenly the baby blue troop is back, this time joined by Lonnie, Dre and alot of other Nsync fans in attacking Innocence..
Crowd Goes Crazy as Innocence is picked up one at a time by Lonnie and Dre and thrown offstage.. they dust off their hands and casually walk offstage.
*Amanda and Alex come back out, with 2 new dates*
Drew & Nick Lachey of 98 Degrees (no pic. availible)
Amanda: damn.. that was bruital
Alex: I'm so sad to see them all get offstage like that.. hehe
Amanda: I feel like there is something missing here..
Jeff and Justin of 98 degrees (still no pic availible)
Alex: I think that was it..
Amanda: yeah.. well please welcome some chicks who really can sing.. Destiny's Child
Beyonce': hey y'all.. we're up here to be talking about our favorite thing up in here... the soap opera!
Kelly: now who doesn't like a good soap huh?
Beyonce': Here at Hold Da Pickle they've got themselves one PHAT story goin' on.. check it out!
Another score from Ghetto Bitch Productions.. the 'fan fiction' Soap Opera starring Amanda, Alex and *Nsync! When we last left off Justin hired Britney to go down on Lance so he could get with Amanda! What has happened since then? Well you betta go over to the Soap this minute becuase there has been 10 new episodes added!
*Amanda and Alex come out with 2 new dates*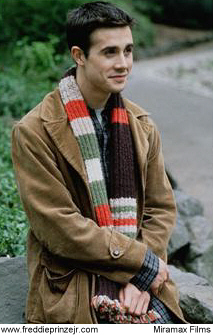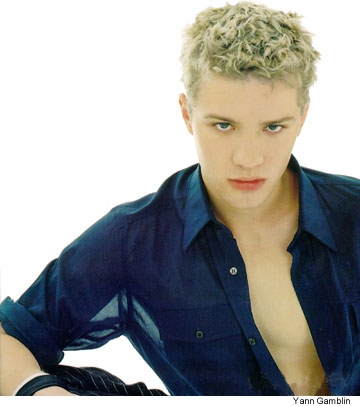 Amanda: yeah.. Britney betta watch her ass backstage..trick
Alex: Well our next presentors are some phat ass g's up in here.. and we've been trying to keep them from beating Justin's ass all night.. please welcome Eminem, Dr. Dre and Snoop Dogg!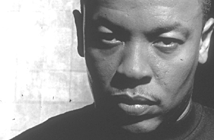 Eminem: What up *beep*?
Dr. Dre: well we're up in here to be talkin' bout' love..
Snoop: I know about love.. love is when *beep* and then *beep* and then ya kick her out!
Eminem: word.. just check the *beep*in' clip ya *beep* *beep* *beep*
Dr. Dre: *beep*
Snoop: oh you know it..
Well we all know the HDP ladies can be mean, but can they be nice? Don't they like anything about the Nsyncers? Of course they do! Thats why they are starting a little section just devoted to why they like Nsync!
*Amanda and Alex come out with 2 new dates*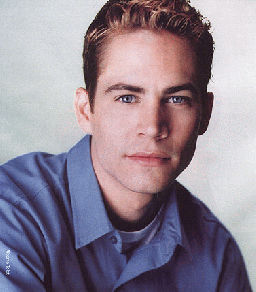 Amanda: Now.. that was nice wasn't it? anyhoo, we got a very special treat for y'all tonite...
Alex: the whole cast of the Real World Hawaii!
*Cast walks out.. Teck, Amaya, Ruthie, Colin, Justin, Matt and Kia*
Teck: What up y'all?
Ruthie: We're here to talk about anotha all new section at HDP!
Justin: I hate you all..
Teck: What the *beep*?
Justin: You all make me sick.. thank you *leaves*
Colin: What up everybody? whooo!
Kia: I'd like to first share a poem that I wrote in honor of tonite.. this one I do have the copyright too.. It's called 'leaves falling'
Leaves are falling
On the cold, hard ground
they get smashed and squished
they become crap beneath your feet,
Amaya: Can't you just shut the hell up for once? jesus..
Teck: Roll da tape.. yay yay..
Ruthie: check it out!
Matt: yeah check it out!
Hold Da Pickle is all about the humor.. and whats funnier than a parody? They are always make you laugh so hard diet coke comes out yo' nose, and they are fun for the whole family! And who can resist a top ten list huh? Check em' out!
*Amanda and Alex come out with all the *Nsyncers with Justin with a black eye*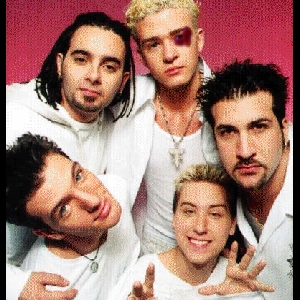 *crowd gasps at getting a look at Justin's eye*
Amanda: yeah.. Eminem got him.. too bad huh ladies?
Alex: Well thats the end of the show.. but if we didn't.. Joey?
Joey: yeah?
Alex: get your hand off my ass
Joey: Sorry..
Amanda: Anyways, the show is ending and we'd like to thank EVERYBODY for coming out and supporting us over the past few months! We promise to try our best to pick apart these babes and make fun of them for your enjoyment!
Alex: Goodnight!
Joey: Is the show over now? JC told me there was gonna be cake at the after party...
Amanda: Goodnight y'all!